Increasing automation is paving the way for endless new applications for screw drives. This is where our passion for perfect motion springs into action, resulting in products that propel your innovations forward in the market. Designed, developed and manufactured under one roof.
We constantly challenge the limits of technical feasibility to provide you with the optimum solution. We regard our collaboration with you as a dynamic process that involves you fully.


Can you relate to this? Then Eichenberger is the ideal partner for you.
Maximum performance, regardless of specific industry requirements
Designers routinely have to determine the appropriate drive technology to realise linear motions. In many cases, high-precision feeds and high-frequency oscillating movements combined with very short strokes or very dynamic continuous operation have to be overcome. Safety and reliability are central. Compact installation space under heavy loads often proves to be a challenge. Maintenance and service life and also the costs play an important role too. Both the specifications for mechanical drive elements and the expectations of each application field are constantly evolving.

Ball screws and sliding screws are commonly used drive systems in many industries. High performance and energy efficiency are key advantages of such drive systems. The Eichenberger screw technology, namely thread rolling (cold forming of the lateral surface of round parts), guarantees maximum load capacity and force density combined with high dynamics and precision with maximum running performance.


The most important thing is to hear what has not been said.



Development, production and quality management are seamlessly integrated at Eichenberger. As a result, it is possible to realise even the most unconventional solutions flexibly for you - competitively and with a short time-to-market. Do you have an idea but no solution yet? If so, then have an inspiring discussion with us. Our tailor-made checks guide you to the ideal drive solution. We use the checks to examine how to solve your challenge. Fast, creative, result-oriented.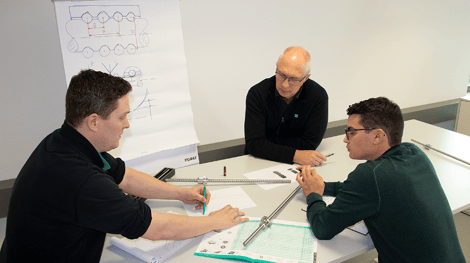 For your current drive solution: Basic-Check | Eichenberger Gewinde AG
Increased performance using new technology: Innovation-Check | Eichenberger Gewinde AG
Inspiration for completely new solutions: Inspiration-Check | Eichenberger Gewinde AG
Challenge produces invention


Essentially, a threaded spindle drive is a straightforward component. Yet there is an exceptional range of applications possible if the drive element fulfils the highest quality and dimensional standards. Power and speed in minimal installation space under continuous operation, with precise control and reliability combined with cost-effectiveness are the key issues to be addressed. We make the impossible possible for you.
Kugelgewindetrieb Typ Carry, Durchmesser ø 16 mm, Steigung p 7 mm,
Sondersteigung Spezialmutter,
Automobilrennsport



Drive component for terrace roofing
Things become especially challenging when a customised slat roofing and wall system is required for a fully customised outdoor residence in the shortest possible time. The cold-rolled and customised Speedy high-helix screw drive is now used to control the exact positioning of these slat elements. Eichenberger successfully used a 14 mm diameter spindle leadscrew with a 40 mm pitch for this sunshade system, as stipulated in the specifications. The extraordinary pitch ratio of 14/40 generates outstanding traversing speed. This enables exceptionally slow rotation of the spindle. This in turn has a beneficial effect on the vibration properties of the entire construction. Six-metre-long threaded spindles are necessary to ensure the accurate movement of the metal lamellas. The main challenge was to ensure concentricity and straightness of the corrosion-resistant threaded rods at these lengths. Another crucial aspect was the customised injection-moulded nuts. A specially adapted tool had to be manufactured in-house in order to produce the inner structure of the plastic nuts supplied by the customer. A full 25 nuts per six metres of threaded rod run move the slats smoothly, firmly and practically inaudibly.



Ball screws in digitised ocean floor surveys
A high-precision Carry ball screw controls the rope extension of towed sonars and prevents tangling. It is installed in a special universal joint which balances out or prevents vibrations, skewing or tilting. Eichenberger once again tested boundaries for this project and ventured into new profile shapes and dimensions. Firstly, this application was a challenge due to the limited space around the ball screw spindle, and secondly, the nut had to set the universal joint drive in motion. This required a customised solution that met high performance and cost specifications. Eichenberger Gewinde AG collaborated with the customer to optimise the Carry ball screw. Using the load-bearing, bespoke special nut, it is possible to actuate the universal joint drive. These heavy-duty functional components have significant price and space benefits.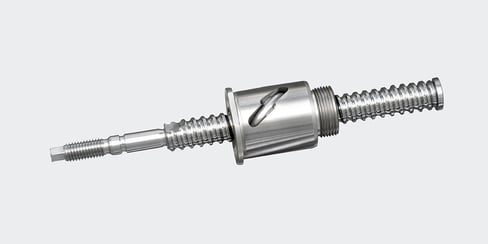 Kugelgewindetrieb Typ Carry mit "Sicherheitsmutter"
Offshore-Industrie (Erdölbohrung)


Keeping material belts on track
Once a roll of kitchen paper or aluminium foil is dropped, it soon becomes clear how difficult it is to roll things up properly. Which is precisely the crucial point with controlled belt systems. Typically, as a belt endeavours to maintain dynamic equilibrium, it tends to align itself at right angles to the guide roller. Various factors such as strength, stress distribution and mass inertia come into play. Different pivoting frame systems enable precise corrections to be made by guiding the web at an offset angle when passing through the regulation section. A spindle is controlled directly via a motor, gearbox and belt drives. In this way, rotary motion is converted into linear motion. In these web guiding systems, the ball screw sets the corrective movement of the sensor-controlled actuator in motion. As a result, thrust, speed, stroke and precision are integrated into a single product. The optimisation of the material web position can be precisely controlled with the help of pivoting frames or other systems. Around ten different ball screw types, each perfectly adapted to the application, are used in a variety of systems. The cold-rolled screw drives ensure accurate movements in some of the tightest spaces.

Addressing practical and increasingly demanding objectives is a challenge for many constructions. Consequently, mechanical development is an ongoing process. Modern drive technology is perceived differently these days of course. Mechanical components that were once visible are nowadays concealed drives. They are expected to perform - preferably invisibly and silently - in the smallest possible space. For a lifetime, that is.
Ball screw application in circuit breakers
Circuit breakers are essential for the safe operation of the power grid. These have to switch entire outputs of power plants on and off and control voltages of up to 1500 kV, for instance. A high-voltage short circuit reaches its maximum limit after only five milliseconds. Fortunately, power outages in the event of a short circuit rarely happen. However, in the unlikely event that it does occur, it is vital that the mechanical drive elements are completely reliable. The Carry ball screw ensures maximum functional reliability with outstanding performance (efficiency >0.9) and durability. The Carry mechanism opens and closes the circuit-breaker mechanically by means of helical springs. Two heavy-duty rods are firmly connected on both sides to the custom-made nut, also known as the driver. These two levers set the vast, spring-loaded impact anchors in motion, disconnecting the metal contact extremely quickly. The maintenance-free Carry is absolutely reliable even in the most adverse weather conditions and extreme temperature differences. The customised ball screw with integrated customer interface in the nut meets a wide range of specifications. In terms of axial force and geometry, the highest standards are met. The tribological aspects, such as friction, wear and lubrication, were basic requirements for this application. The intricate task of adapting the exterior of the nut body to the special interface requirements and the kinematic conditions presented a particular challenge. Differing worldwide specifications resulted in several different dimensions of the Carry ball screw, consisting of a cold-rolled threaded spindle and a dedicated drive nut.
Ball screw type Carry, diameter ø 14 mm, pitch p 4 mm,
with customer interface in nut body,
Cold rolled reliability in high voltage range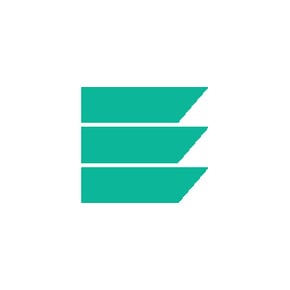 Eichenberger Gewinde AG
Mit Leidenschaft für die perfekte Bewegung, um Sie voran zu bringen. Die Nummer 1 in der Gewindetriebtechnik.