The pace of development in the life science field is breath-taking - new technologies are making things possible today that were unthinkable a few years ago.
Everywhere, and especially in medical technology, intelligent analysis and dosing methods are becoming increasingly important. For example, headlines report that for the first time the entire genetic material of a 400,000 year-old human has been deciphered ..... Products are becoming smaller and lighter, materials sometimes extremely challenging or aggressive and are of molecular size range, the number of variants is increasing and consequently the number of formulations too. Even the smallest deviations in the highly complex laboratory technology could cause serious quality defects.


New and more unusual demands are constantly being placed on the dimensions and quality of mechanical drive elements by the fields of medical and laboratory technology. Solution-oriented dialogue with customers is always the driving force for new developments by the Swiss-based Eichenberger Gewinde AG ., The needs and ideas of partners can be understood and implemented through targeted exchanges of information and ideas. Non-standard thread forms are just what the thread specialist is looking for. Very thin and remarkably long threaded spindles from Eichenberger meet the highest performance requirements are integrated in the pipettes of the latest high-tech analysis and dosing systems.
Big responsibility in modern dosage and analysis processes
Genome analysis is a procedure for determining the genetic make-up of an individual person. To this end, the structure and function of the entire genetic material is tested for genes that cause disease in a carrier, characterise a carrier status or which may be susceptible to certain environmental influences. DNA sequencing is used to decode the genetic material during genome analysis. This screening of the genomic signature of a cell helps with decisions regarding which therapies can best be administered or to develop new drugs. This parallel analysis of several thousand individual components in a small amount of biological sample material requires great speed and precision. In addition, the high degree of sensitivity places great demands on the multi-purpose genomics workstation, where 2-start motion spindles, which Eichenberger designed especially, with a diameter of 3 mm and pitch of 1 mm guarantee a smooth work process. Accuracy and efficiency are both of paramount importance when taking samples. The ideally adapted spindle pitch ratio enhances the dynamic movement of the syringes, which are guided by an absolute reliable measuring and control unit. Excellent sliding properties with a coefficient of friction below 0.1 ensure minimal abrasion and silent running. The fine threaded rods guarantee G5 pitch accuracy (<0.023 mm / 300mm). The challenge was to achieve a length of 185 mm and diameter 3mm for the filigree spindles with zero tolerance in terms of straightness and concentricity. When development, production and quality assurance are all carried out under one roof, as with Eichenberger, there is greater flexibility regarding prototyping, including end machining and thread rolling tools, all achievable within the shortest possible time.

Non-contact dispensing systems are an attractive alternative to conventional pipetting systems, enabling precise volumes down to the sub-microlitre range (from 0.5 to 1000 µl). Pressure generates an absolutely reliable liquid displacement, so that reagent reservoirs can be completely sealed or separated. In addition, the fully automatic cleaning of the laboratory equipment supports the diagnostic process. In conclusion, such modern dosing systems can significantly reduce the cost per test whilst increasing the reliability of the test results at the same time. The small, robust and clean room compatible movement spindle was manufactured by Eichenberger using cold-rolling and further underlines the cost factor, as the counterpart of the high-priced, ground spindle. Furthermore, the "smoothly rolled", compressed thread surface is considerably stronger, which is essential when long lifecycles are required.
Filigree, long threaded spindle M 3 x 1 P 0.5 x 185 mm
Service provider for development
Eichenberger Gewinde AG is a company with clear objectives: The rolling - cold forming - of threads and the manufacture of screw drives (spindle and nut). Using the most modern production methods and creating new dimensions, Eichenberger supports customers in the development of their innovations.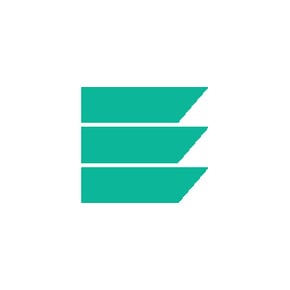 Eichenberger Gewinde AG
Mit Leidenschaft für die perfekte Bewegung, um Sie voran zu bringen. Die Nummer 1 in der Gewindetriebtechnik.