Lightweight construction is currently one of major challenges in the aerospace, automotive and mechanical engineering industries. The increasing demand for both material and energy-efficient products has also propelled Eichenberger Gewinde AG to continuously develop its manufacturing processes. A thread drive is essentially a simple construction element. However, when a drive component is manufactured to the highest quality and dimensional standards, it can be used in an extraordinary range of applications - for example, in medical technology.
In order to meet the sensitive and highly specific challenges of the medical technology sector, we design, develop and manufacture precise round and high-helix aluminium lead screws. The EASY light-weight lead screws have become indispensable in high-tech equipment such as magnetic resonance tomographs and magnetic resonance imaging devices (MRI), as "non-ferromagnetic" materials are a prerequisite for components of radiological equipment.
EASY lightweight threaded spindle at work in contrast medium injection
Imaging systems represent the largest and most dynamic sector of the medical electronics industry. MRI scanners are one of the most important technologies within the wide range of imaging modalities that are continuously being developed. MRI machines employ a powerful magnetic field to produce an image and enable medical practitioners to visualise conditions in organs, joints and other tissues. Conventional MRI scans often fail to find the cause of pain, particularly in the spine. In many cases, the symptoms are falsely attributed to harmless bulging discs, leading to unnecessary operations. The application of a special MRI contrast medium can reliably detect inflammation sites that are responsible for the pain, resulting in targeted treatment options.
Eichenberger mastered the challenge by designing a non-magnetic sliding spindle that guarantees completely reliable and extremely fast transport of contrast medium to human bodies. The EASY light aluminium threaded spindle of 12 mm diameter and 5 mm pitch provides patient safety together with efficiency and economy in radiology departments.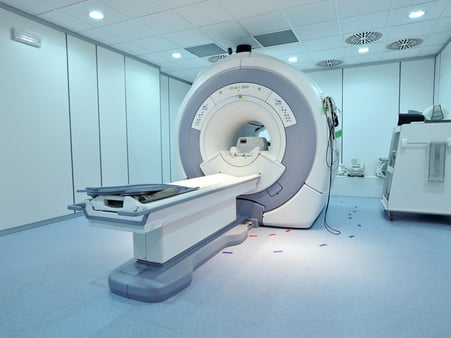 The light thread spindles type EASY are indispensable in high-tech equipment
in the medical industry are indispensable



New materials development and application are key to competitiveness




In response to rapid developments in medical technology the company continues to develop new drive technologies. Eichenberger specialises in the rolling - i.e. cold forming - of threads and the production of ball and sliding screws (spindles and nuts).
We challenge the limits of what is technically feasible in order to give our customers a competitive edge. We strive to make the impossible possible - with a focus on fulfilling each individual expectation of our products. Our passion for perfect motion continually takes us in new directions. This is how we create screw drive solutions that bring your innovations to the forefront of the market.
Aluminium is the most widely used of all metal materials after steel. It offers an enormous range of unique properties through the use of various alloys and alloying additions such as combining aluminium with other metals. Aluminum could be described as a material database. The material has an extremely low density and is therefore very light. Untreated aluminium forms an oxide layer when exposed to air, which makes it resistant to corrosion. This self-passivation, combined with stability and light weight, excellent machinability and the fact that aluminium is non-magnetic, means that it is gaining increasing importance in new areas of application.
Over 70 % of all aluminium material ever produced is still in use. This material is highly recyclable, with very little loss of value occurring due to the energy stored in the aluminium.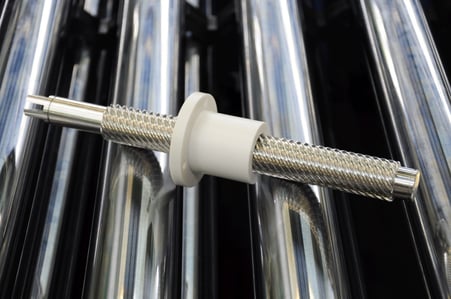 Speedy aluminium spindles ø 26 mm, Gradient 6 mm



Technical progress and high standards of mechanics go hand in hand
New products quickly attract attention by being described as revolutionary when they are launched. Yet sometimes it is more of an evolution than a revolution. By contrast, the development of our EASY light-weight aluminium screw drive was clearly a revolutionary step forward.
Challenging hurdles had to be overcome. Aluminium can be strengthened by alloys, and just small amounts of dissolved alloying elements can impact the tensile strength. Hence, it required considerable effort to achieve the perfect strength values required. Furthermore, although aluminium is a material with good machinability, cold forming of threads in a clean and controlled manner is not without its challenges, as it tends to flake off during the thread rolling process. Careful determination of the optimum starting material with the right alloy is not the only thing that requires experience and skill; the geometry and design of the forming tool are also key for a technically flawless and high-quality product.
"Short exposure times combined with absolute patient safety necessitate getting the exact amount of contrast medium to the right place at the right time" proved to be the motto. It was possible to develop an aluminium sliding spindle that performs this linear motion with perfect dynamics. Due to highly efficient conversion of the rotary movement, amazingly fast and precise transportation is possible. Aluminium is just as good as steel in terms of tolerance. As is generally known, high cutting data can be used. Tool wear is 10 to 25 times lower than with steel. The machining times for final processing in the production process are also much shorter, in addition to the fact that light metal threaded spindles are considerably less expensive than steel spindles at the point of purchase.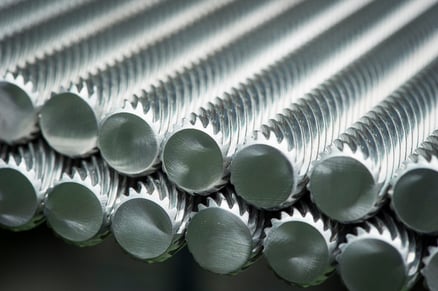 Aluminum is extremely easy to recycle, as the loss in value is extremely low.



High performance for your drive solution: fast, smooth, reliable.
As EASY cold-formed threaded spindles are not disturbed by magnetic fields, they are suitable for MRI. The superior tribological properties of the smooth EASY aluminium surface, enhanced by the thread rolling process, strengthen its importance in the medical sector, where the absence of contamination and sterility are imperative. Furthermore, aluminium has good sliding properties. However, it is also influenced by its counterpart. With the EASY, the aluminium spindle is paired with a wear resistant plastic nut. The ideal coating even guarantees dry running and freedom from maintenance in the injector application.
When it comes to the development and manufacture of your tailor-made screw drives of any shape and design, you can count on us with confidence. This kind of flexibility and adaptability is only possible if a wealth of experience is available, combined with a profound awareness of quality in our employees and correspondingly modern machinery. Our passion for perfect motion creates inspiring screw drive solutions that bring your innovations to the forefront of the market.
The neutral EASY sliding thread spindle in the injector drive unit is proof of this once again. The aluminium lead screw ensures simple, safe and rapid administration of intravenous or intra-arterial contrast media.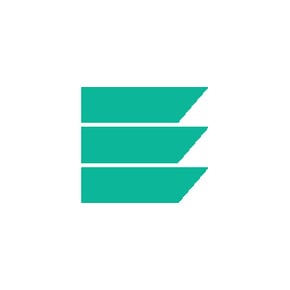 Eichenberger Gewinde AG
Mit Leidenschaft für die perfekte Bewegung, um Sie voran zu bringen. Die Nummer 1 in der Gewindetriebtechnik.