Dentures produced at the very first treatment - using a 5-axis scanner with a robotic arm to transfer oral data directly to a milling machine. It enables impressions and partial and full jaw models to be scanned in less than a minute. Our miniaturised, cold-rolled Carry ball screw ensures maximum positioning flexibility during scanning We developed a key design element for this high-tech application in the form of this small ball screw and took it from individual production to series production.

Digitalisation in dentistry is the talk of the town

Attractive teeth have become synonymous with health, social acceptance and professional success in modern society. Advanced technology can improve and simplify everyday practice, and digitalisation is also progressing rapidly in dentistry and dental technology. Until a few years ago, dental technology remained a field resistant to digitisation and automation. Indeed, the production of individual custom-made parts is not so easy to streamline. However, nowadays, digitalisation is widely used in dentistry on account of the numerous advantages it offers to patients. Today, almost any type of dental laboratory work can be designed on the computer and produced by machine.

Automation, miniaturisation and digitalisation are constantly placing new and demanding requirements on the dimensions and quality of mechanical drive elements. Today, even the simplest construction components must fulfil the most stringent requirements. The miniature version of the Carry cold rolled ball screw, diameter 4 mm, pitch 1 mm, clearly demonstrates that a small component can deliver. The application-optimised screw drive was available in a short time-to-market, as well as being safe and reliable while guaranteeing the highest precision and cost-effectiveness.

Classic dental technology
Dental technology involves producing all types of dental prostheses, such as dental crowns, bridges and dentures. Prosthetic dentistry is produced in a dental laboratory. Impressions of the jaws and teeth form the basis for almost all technical dental procedures. A dentist reduces the tooth undergoing treatment to a stump. Then a dental technician makes a plaster model of the teeth using a rubber-like plastic impression, which many patients find disagreeable. A wax model corresponding to the final prosthesis is then made on this true-to-size tooth stump. By means of different casting processes, the shapes of the wax models can be adopted 1:1 and the dental prostheses produced. The experience of many patients shows that this conventional technique is very lengthy, and moreover, crowns and implants are not always a perfect fit. Prosthetics made under stressful conditions or by less skilled technicians often lead to unsatisfactory results.
Cold-rolled ball screw ø 4 mm, pitch 1 mm,
shown in an impressive dimensional comparison with a matchstick
Ball screws ensure more relaxed dental consultations
Dentures without plaster casts
The computer-aided manufacture of dental prostheses, known as CAD/CAM, not only makes life easier for patients but is also inspiring dentists and technicians alike. It enables digital impressions to be taken of the teeth. It saves time and simplifies the imaging process. When the dentist moves the camera head over the teeth, a detailed 3D image appears on the screen in natural colours. It is possible to rotate the ceramic replacement on the monitor in order to precisely determine the contact points to adjacent teeth, which are also digitally recorded.
The high precision of this digital data enables the dentist to design an accurately fitting and high-quality ceramic dental prosthesis. The revolutionary 5-axis scanner with robotic arm and innovative model positioning goes one step further. The unique operating concept allows scanning in fully automatic mode as well as manually in an incredible amount of time. Impressions, partial and full jaw models can be scanned in less than one minute.
Similarly, the 5-axis scanner is able to scan the roof of the mouth, enabling digital design of model castings. A slightly adapted version of the Carry 4x1 ball screw has all the capabilities needed to allow this new type of positioning scanner to achieve groundbreaking efficiency and flexibility of movement. Special software calculates what the healthy tooth once looked like in that position. The digital data set is then sent to a milling machine, generally located in an adjoining room. A high-quality, metal-free and precise dental prosthesis is then produced in just one session.
Challenge accepted
Unusual thread forms are the challenges we are looking for as a thread specialist. Small, precise and suitable for cleanrooms are key requirements, especially in the medical sector. The Carry cold-rolled miniature ball screw is the answer and now successfully occupies this market niche, offering an alternative to the high-priced milled spindles that were previously if miniature versions were required. The Eichenberger design engineers listen to the customer and understand their needs. Consultative, solution-oriented dialogue is used to explore and find answers. When development, production and quality assurance come from a single source, as is the case at Eichenberger, the flexibility of prototype production, including thread rolling tools, can be achieved in the shortest possible time. Next it was necessary to move from small series to high-volume production. Demanding quality standards and massive price pressure were the driving forces that inspired the developers to take a "roundabout route" to their goal. While this may sound easy, it is only possible with a great deal of know-how, high quality awareness on the part of the individual employees and suitably modern machinery. The ball screw nut is produced on just one machine, and several procedures are carried out in a single clamping operation. The use of a larger body volume as the starting material, combined with a special grip option for machining the nut body, and a newly equipped, fully automated and robot-supported production machine was the essential key to producing the Carry nut competitively.

The in-house induction hardening facility enables the extremely high-quality hardening of the spindle surfaces (700 - 800 HV5). The 4 mm diameter threads have a core diameter of 3.2 mm. The hardening range must extend from the outer diameter of the spindle to 0.5 mm below the core diameter. In order for the threaded rods to have maximum load-bearing capacity, it is essential to maintain a soft core, and this requires a great deal of expertise.
Cold-rolled ball screw Carry Typ ZYI ø 4 mm, pitch 1 mm
Service provider in development
Eichenberger Gewinde AG is a company with clear goals: The rolling - i.e. cold forming - of threads and the production of screw drives (spindle and nut). Using the latest production methods and developing new dimensions, Eichenberger supports the customer in "his" innovation.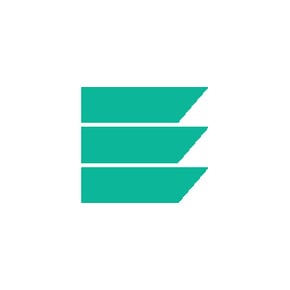 Eichenberger Gewinde AG
Mit Leidenschaft für die perfekte Bewegung, um Sie voran zu bringen. Die Nummer 1 in der Gewindetriebtechnik.