Festo has opted for quality with the new parallel gripper and is using spindles from Switzerland
Eichenberger successfully held its own against local Chinese manufacturers in the planning of the new Festo gripper due to outstanding quality (5000% more operational performance in the endurance test), production from a single source, years of expertise and close cooperation throughout the development process from start to finish.

" The threaded spindles from Switzerland really impressed Festo and helped the company to develop a competitive, high-performance electric parallel gripper within a very short time".
(Dr Ralf Hartramph, Head of Development, Festo TEC* Shanghai).

After a product range was discontinued and consequently, compatibility with the existing gripper was lost, Festo urgently needed a replacement. Therefore, Festo TEC Shanghai developed a new parallel gripper in the shortest possible time, with low manufacturing costs as an additional benefit.

In the main, the HEPP gripper was developed locally in China, where the components were sourced and manufactured. One exception was the screw drives, as these are subject to high quality standards. Only the Swiss company Eichenberger Gewinde was able to meet these requirements, and not one of the local manufacturers reached the standard.

"The counter-rotating spindles in the HEPP gripper from Festo are subjected to considerable stress by the feeder forces. To our surprise, the first lifetime test showed very significant differences between Eichenberger and all other spindle suppliers: the Eichenberger spindles showed almost 5000% more running performance. Not only did this convince us, but this also adds considerable value to our product." (Dr Ralf Hartramph, Head of Development, Festo TEC Shanghai)

The close cooperation between the development teams right from the start was another success in the rapid implementation of the project: together, Eichenberger and Festo in Shanghai developed the customised counter-rotating ball screws, so that within a few weeks the first sample screws were ready for lifetime endurance testing, which accelerated the development process enormously.


| | |
| --- | --- |
| Fig.1 Eichenberger spindel in new condition | Fig.2 Eichenberger spindel after several million cycles |
Furthermore, using multifunctional and cross-location teams together with the internally developed mechatronics, a competitive product that can withstand the most demanding requirements was created. As a result, the HEPP gripper is the first completely in-house developed electric parallel gripper from Festo, designed to be more profitable and also more compact than previous models. Festo has excelled in this respect and we are proud that our lead screws form part of this outstanding product, which is used in the automotive and electrical automation industries, among others.

Eichenberger is the specialist for screw drives. Ensure your competitive edge through outstanding quality and efficiency. We work together with our customers to develop individual screw drives that not only exceed your expectations, but also deliver surprising cost savings. Thanks to years of experience and high quality standards, companies all over the world trust us.
> This is what our customers have to say

Perhaps you are still at the beginning and unsure of exactly what you need? Together with you, we will develop an individual solution and manufacture it to measure. Simply contact and we will be pleased to advise you.
> Contact us here


Fig.3-5: HEPP gripper range sizes 28, 36 und 42
* TEC= Technical development centre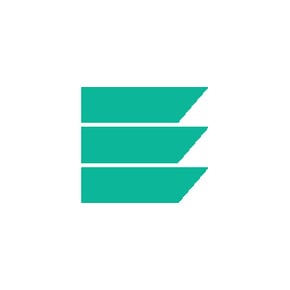 Eichenberger Gewinde AG
Mit Leidenschaft für die perfekte Bewegung, um Sie voran zu bringen. Die Nummer 1 in der Gewindetriebtechnik.