Today, solutions that are both resource and energy efficient are in great demand. This calls for new technologies that will improve processes considerably. Swiss company Eichenberger Gewinde AG is dedicated to the rolling - specifically cold forming - of thread screws and the production of ballscrews and leadscrews. The latter are now used widely in many areas of linear technology. However, as the demands of users have increased, so have the requirements expected of the threaded spindles. The ideal component must not only fulfil high performance requirements but has to be as cost-effective as possible.
Mastering the specific requirements of industry sectors with ease – with screw drives from Eichenberger
Solving practical and increasingly demanding tasks is proving to be a challenge for construction design, so development in the field of mechanics is an ongoing process. Modern drive technology in particular is viewed differently these days. Where once mechanical parts were visible, today concealed drives are needed. They have to perform their functions - preferably invisibly and silently - in the smallest possible spaces. For a lifetime.
The passion for perfect motion leads Eichenberger Gewinde AG on new paths time and time again. This is how the company creates products that bring its partners' innovations to the forefront of the market: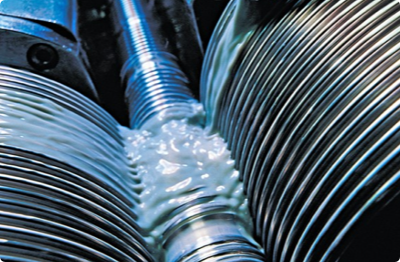 The thread form is produced by causing a radial dynamic force to be exerted
between the two rotating rolling dies that form the workpiece


Dynamics in the smallest of installation spaces
State-of-the-art modern window systems open windows automatically, darken in bright light and react automatically to rain and wind. In addition, sensors report if burglars are at work or a window is unintentionally left open. The "smart" window is able to interact with other home technologies. The tiny, miniature Carry 8 x 1.5 ballscrew integrated in the hardware regulates closing, locking, unlocking and tilting with impressive efficiency. It protects against humidity and condensation and excels in reliability, precision and speed.



Precision in restricted space




Small, precise and cleanroom compatible: the analysis, dispensing and dialysis sectors impose high demands on applied technologies. For example, a special application of the Eichenberger Carry 4x1 ballscrew is found in the area of biopsies, the removal of tissue for subsequent laboratory examination. The cold-rolled ballscrews from Burg/CH are renowned for high dimensional accuracy and excellent operating smoothness, which has inspired developers of medical equipment to successfully replace more highly priced by rolled ballscrews type Carry.



Filigree, long thread spindle M 3 x 1 P 0.5 x 185 mm



Ballscrew drive powers servo presses



Electric servo presses, also known as joint modules, are used for press-fitting, forming, stamping or punching. Specifications include high precision, short cycle times, immense pressing forces and in many cases, high speeds. Modern servo presses collect and evaluate a lot of data, e.g. on stroke, ram position, feed speeds, braking and acceleration ramps. Many presses are oversized, and users report that just 10 % of the power of a preconfigured press is utilised. The servo press kit YJKP from Festo tackles precisely this problem. The heart of this power pack is the cold-formed Carry drive element. The electrically driven Eichenberger ballscrew converts the rotary motion of the motor into linear motion in the piston rod. Impressive efficiency of over 90 % delivers optimum drive performance. Carry combines speed as well as precision and thus establishes optimum conditions even where space is at a premium. The well proven integrated tubular ball return enhances the robustness and load capacity. The cold-rolled Carry can handle press applications of up to 17kN over a lifetime of more than 10'000 km without relubrication.

Sit back and relax: new generation of aircraft seats adjustors
Aircraft seats should look inviting, be comfortable and very user-friendly. However, in the quest to fly more economically and ecologically, the design, comfort and function of seating rows is not the only focus, as weight, space-saving and durability are also important factors. Up to now, adjustment of the backrest, seat and foot sections of the airline seats was done by three separate mechanisms. Thanks to three small, highly precise and robust Carry ballscrews, all adjustments can now be made at the same place in the new adjustment system.

A particular design challenge was posed by the 10 highly-accurate drill holes (ø 1.52 mm)
on the ballscrew nuts, which are essential for motor power transmission



Can it go a bit further?
Bioservo Technologies from Sweden is a world leader in soft exoskeletons, focusing on hands and other extremities of the upper body. The Bioservo team came up with the idea of developing a glove that could help prevent stress injuries, rehabili¬tate and support people with everyday activities at home or at work.
Often, limited space is a challenge under high stress. Silent movements in the smallest space are needed, and this impacts on the geometric environment, dimensions and dynamic and static load ratings of the drive components. Based on Soft Extra Muscle technology, the Ironhand system was created. Eichenberger Gewinde AG carried out its Inspiration Check for this application and together with the customer embarked on the search for the ideal drive solution.
The specifications for the mechanical drive elements of the robotic hand were extremely demanding. The Ironhand® has to master high positioning capabilities with the minimum stroke movements and high dynamics in continuous operation. Safety and reliability are the focus, yet maintenance and service life, and of course, costs, play a major role. Thanks to five robust, cold-rolled ballscrews from Eichenberger Gewinde AG, Ironhand® delivers enormous power and endurance. The hand system can provide a maximum of 80 N grip force within milliseconds. The filigree, quiet and yet extremely resilient lead screws convert the rotary motion of the motors into linear motion. The impressive efficiency of over 94 % enables a small, lightweight rechargeable battery to be used. In addition, the ideal pitch ratio of the spindle increases movement efficiency. The "five Swiss heroes", with three sophisticated single thread bull returns integrated into the nut, are amazingly lightweight and contribute to the cost-effectiveness of the overall solution.
"The most important part of a conversation is to hear what was not said."
Do you have an idea yet no solution? Then why not have an inspirational conversation with us? Our tailor-made services will guide you to the ideal drive solution.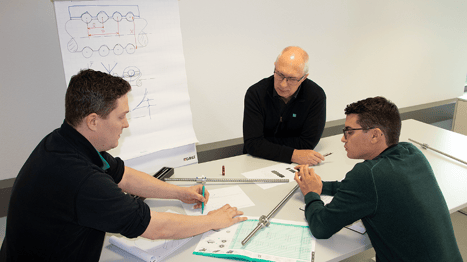 For your current drive solution

: Basic-Check

The Basic Check demonstrates what we mean by partner cooperation. In concrete terms, we show you solutions for the fundamental challenges:
Reducing costs of your screw drive solution
Increasing performance and service-life


More performance with new technolgy

: Innovation-Check

Experience technical dialogue at the highest level. We will show how your product can be made even more innovative and master the basic challenges:
Reduce costs of drive solution
Optimise installation space and weight
Increase performance and life time


Inspiration for completely new solutions

: Inspiration-Check

Our passion for perfect motion combined with seven decades of experience result in surprisingly creative solutions. Experience how the synergy of inspiration and technical expertise produces much more than you expect.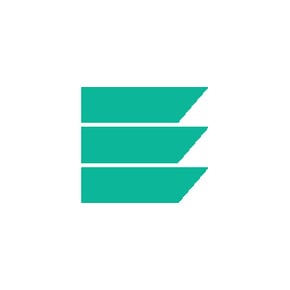 Eichenberger Gewinde AG
Mit Leidenschaft für die perfekte Bewegung, um Sie voran zu bringen. Die Nummer 1 in der Gewindetriebtechnik.